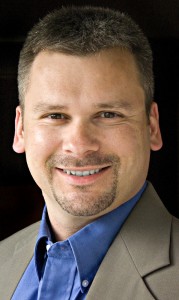 Thank you for visiting my site!
As a certified athletic trainer through the Board of Certification and a licensed allied healthcare professional, I have a desire to educate patients, clients, and fellow healthcare workers using my 20+ years of experience in clinical and academic settings. This website is dedicated to that endeavor.
I am the Founder and Director of Athletic Training and Conditioning, Inc – a sports performance and athletic rehabilitation company. Over the years of specializing in functional orthopedic evaluations, movement analysis, and program design based upon regional interdependence, I have been fortunate to work with numerous professional and amateur athletes and the physically active to assist in their recovery of function and athletic development. 
Education continues to be a professional passion of mine. I have spoken nationally through Cross Country Education / Vyne Education on the topic of Effective Examination of the Shoulder Complex – New Advances. 
As I attempt to bridge the topics of FUNCTION and EDUCATION, I invite you to explore my site.